"

Italy-Tours-in-Nature

"

: the Ethos Behind it.
Hi, it's Max again!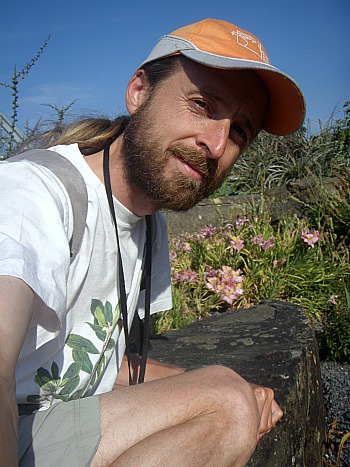 ---

"Italy Tours in Nature" is the condensed product of many years of traveling and researching various parts of the country, with the idea of gathering information ready for you to use.
When you plan a holiday, it is always a challenge to decide what to see and what to leave out. Naturally, you want to make the most of your limited time, and planning is a time-consuming activity – especially so if you're traveling to a foreign country.
Of course, you may well enjoy doing that – but if that is not the case, I have done all the hard work for you!
I organize Tours in Nature in various parts of Italy, those that I know best – first and foremost in the Dolomites, Trentino and South Tyrol, but then also in the Cinque Terre region and the Portofino area in Liguria, the Apennines, and some parts of Emilia-Romagna. Other areas will follow as my knowledge and level of expertise increase.
My tours are lovingly put together by my passion for the Nature of Italy – and by my pleasure of sharing it with like-minded people, just like you.
Ready for you to enjoy!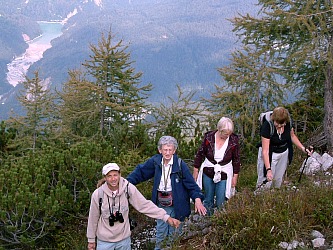 The aim of this page is not so much to give you information on forthcoming tour dates – for which there are other spaces in the website – but rather to provide some background on my way of organizing tours, and a general outline on my philosophy of traveling.
Let me start by pointing out a couple of important things. Even if in my tours I am very keen to make the most of the time available, the focus is also on a slow approach – a similar ethos to that at the foundation of the "Slow Food" movement, which you may know, whose goal is to celebrate diversity and local productions.
I really do believe that we have to rediscover the slow dimension to life, whether in eating, traveling, enjoyment of nature or art – and of course slow, in this context, does not mean lazy: it means rather that in my tours we will concentrate on a few selected things, but we will take the time to fully savour them.
So, if all you want to do is to whiz through Italy glimpsing snippets of it in a couple of weeks... well, this is not what you are going to find here. What you will find, instead, is a dedicated, in-depth approach, often very localized geographically.
Another aspect I feel the need to make explicit is my way of running tours. I tune in with the reality I am immersed in, and my knowledge of the areas where I operate mean that there is always a definite focus on making the most of the here and now.
In fact, a dedicated participant called my trips – and here I quote her own words – Serendipity tours, given my focus on seizing the moment; perhaps I would use the word synchronicity instead, but the idea behind it is similar.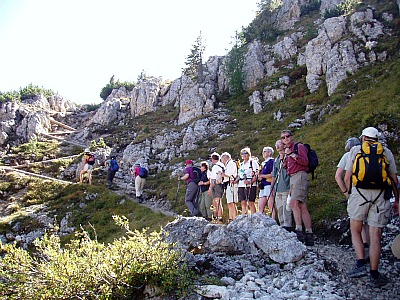 But with this I don't want to worry you; in fact, quite the opposite: this is meant as a reassurance. For any given trip, obviously, there is a programme, and – included with it – a list of the places we will visit, but it is the how we will visit them that can vary greatly.
Because I want you to have a great experience, I also want to make sure that I take you to the right place at the right time.
Just as an example: many of my tours are on the Dolomites – and I am very passionate about meteorology – so:
Could I take a group on a high-altitude trek on a day in which heavy storms are forecasted, just to be faithful to a schedule – if another day with more suitable weather is available? That would be silly, would you not agree?
This is why in the outline of my trips I list the places that we will visit, but I will not indicate the order in which we will visit them. So please take a programme as an indication of what you will see, but remember that the order is not set in stone.
And as for where you would be accommodated, the establishments I rely upon are all tried and tested for their high quality standard and friendliness. They will all equally put you in touch with an authentic experience of staying in unique setting that retains something quintessentially Italian and regional in its identity.
These establishments are also run by dedicated and passionate people, like me – just to make sure, once more, that you will enjoy a fully-rounded experience.

Copyright © 2019 Italy-Tours-in-Nature

************************************************
Return from Italy Ethos to Italy-Tours-in-Nature
Copyright © 2019 Italy-Tours-in-Nature
Return from Italy-Tours to Italy-Tours-in-Nature